Flow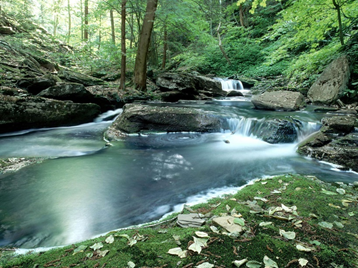 The first part of this article requires a little imagination.
Imagine a stream of water in a meadow. The water starts in the hills above the meadow, slowly flowing from a small lake out of sight. The stream is not large, only about a foot wide between three- to four-foot-wide banks as it passes through the meadow.
How would you describe the flow of the stream? Peaceful? Slow? Perhaps relaxed?
Now imagine that same stream in a raging thunderstorm, the kind that throws down over an inch of rain in an hour. Imagine there is so much water from the rain that the stream is full from bank to bank, some water spilling out in some of the lower spots. How would you describe the flow? Angry? Raging? Chaotic?
What changed in the stream that caused our our descriptions of the flow to change?