The first Warehouse I had the pleasure of working in...
...was nothing more than a tin building, a simple pole barn, 75 feet deep by 150 feet long. This was one of two Warehouse buildings in the back lot of the Payless Cashways store in Springfield, MO that I worked at in 1985.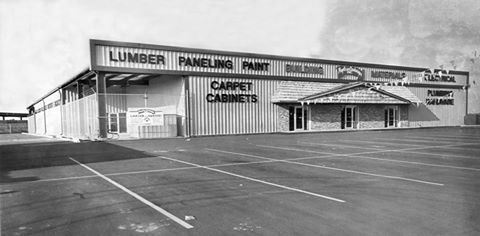 It housed millwork, doors, aluminum storm windows, wooden windows, kitchen cabinets and countertops. Retrieving goods out of the Warehouse and loading them into the back of the customer's car or pickup truck was my primary job when I started. A few months later, the yard manager gave me a promotion in responsibility, putting me in charge of maintaining Warehouse 2. At that point, I became responsible for cleaning, organizing and counting the inventory in that building.
I guess you can say that ever since 1985 I've had something to do with Warehouses. It is in my blood.
That first Warehouse was a true Warehouse, a place to put material and protect it from peril. We had simple processes. There was a place for everything and everything was in its place. Doors and wood windows had special racks constructed out of wood to hold them upright and to organize them by size. The same for the aluminum storm windows and doors. Cabinets went to the mezzanine, stacked by brand, type and size. We used simple, clear signage to mark where everything went. I would pull labor from the rest of the yard team when I needed a hand moving goods around, and the whole yard team pulled items for customers. But I was the sole person responsible for the daily condition of the Warehouse.
A few years later, Payless promoted me to work as a Warehouse Supervisor in a Distribution Center. My customers were now Payless stores. This building was much bigger in all dimensions, with steel pallet racks and stock for about 15 stores. The scale of activity also grew; receiving, picking and shipping all were much more intensive than at the store. The simple signage changed to location markers, and the inventory books were now managed in the Warehouse Management System on a mainframe computer. We received multiple truckloads and shipped multiple truckloads every day.
Now I supervised a workforce of 10 people (I hired a woman into the DC, one of the first to work in the Warehouse). But the basics, what I called Warehousing 101, remained the same. There was a place for everything and everything was in its place. We did not mix products in the locations. We stacked cartons in a neat and orderly manner on pallets and shelves. A pallet tag was stapled to the lower left corner of each pallet in reserve storage (we called it "in the air"). The tag identified the SKU on the pallet, the stacking height, and the quantity on the pallet. We marked every location with an easy-to-read location marker. Pick locations had a pick location label that identified the product that should be in the location.
The Gut of the Distribution Center Is the Warehouse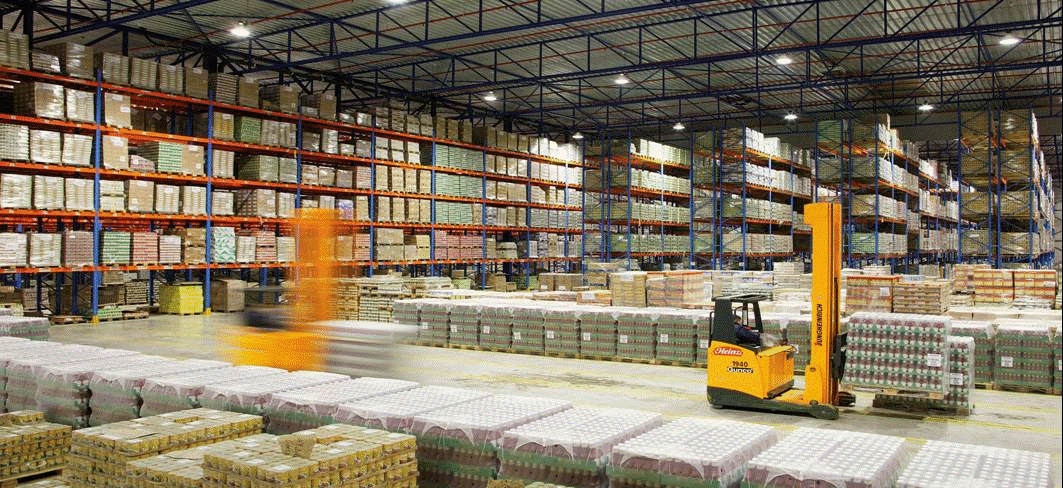 A Warehouse is not a Distribution Center, but a Distribution Center or Fulfillment Center can't exist without a Warehouse. The Warehouse is the home for the material between receiving and shipping. It is in the Warehouse where we store, prep and pick customer orders. There may be other activities in the process that exist outside of the Warehouse, but storage and picking are the two key functions that the Warehouse performs. We stow material, store material, and then pick material.
If the Warehouse is messed up, the DC will be messed up. A poor Warehouse layout can hobble the capability of the DC. Poor layout, aisle designs, rack designs, rack conditions, all can kill the productivity of the DC. Bad labeling, poor housekeeping, and inconsistent execution all harm the effectiveness of a DC.
Yes, getting receiving right is important, as is clean packing and shipping. These operations are all critical to an effective and productive Distribution Center. However, a good Warehouse can help cover for poor operational effectiveness in receiving, packing and shipping.
This topic is all about how different operational processes work to create effective and productive Distribution Centers. In this topic, we cover Warehouse Location Numbering, Warehouse Management Systems, Lighting and Design. However, we spend the most time and effort on describing how to manage and operate a successful Distribution Center. We not only share examples of DCs done right, we also share stories of how things can go wrong – how a DC can fail because of poor practices, layout, or leadership.
There is truly an art and science to Warehouse Operations Management. The science is basic; the art is more complex. Many corporate leaders assume that the science is so basic that anyone can manage a Distribution Center. They are wrong. The basic science is not enough. Good DC Managers must be creative problem solvers. In this area of study, we provide examples of the good science, and many more examples of both good and bad art. It is up to you to study these examples, and apply what we teach in your world.