A Hunger for Supply Chain and Logistics Knowledge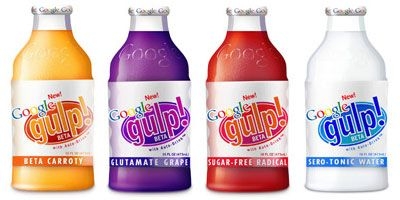 People in the supply chain and logistics industry are hungry for knowledge in the supply chain and logistics fields. How do I know? As of August 15, 2011, there were over 8,000 supply chain, logistics, transportation and warehousing groups on LinkedIn. And that number was growing—it was just past 7,000 in March 2011. Some groups are very sleepy, but others are super active. I get feedback every week from people lamenting the lack of knowledge and good sense.
What is going on in those groups? People looking for jobs. People selling their services. More important, people asking how to do basic things in warehousing, supply chain, and transportation. I know. I hang out in these groups for two or three hours a week just answering questions.
People are starving for domain knowledge. WHY?
There used to be many training seminars in warehouse operations, transportation operations, inventory management, and other skills. That seminar business died in the 1990s. The conventional wisdom is that the demand for them died.
Why?
Could it be that management got a serious case of stupid? Maybe. But more likely it's that management at the major companies, faced with limited amounts of capital, decided to invest funds and energy into technology and hardware to expand the capability of their distribution centers. Consider this: the installation of modern warehouse management systems penetrated only 10 percent of the market in 1990. In the next 10 years, corporate America would invest hundreds of millions of dollars in supply chain technology. Even as the price of the technology dropped, corporations around the world invested in even more information technology.
Guess what? Today, WMS applications are less than 50 percent of the market. Worse, in the operations that installed WMS, most managers do not know about functions and features in their systems that reduce significant expenses or help manage inventory better.
This great investment in technology made distribution and supply chain operations more efficient. Even as the facilities doubled and tripled in size, technology and modern equipment provided multiplied throughput with fewer employees. Fewer employees means fewer managers and supervisors. Quality managers and supervisors who entered the industry in the 1980s are still on the job, and are far more efficient in their daily activity than the managers they have replaced over the past three decades.
Truth be told, these managers learned from the seminars of the '80s. Since distribution became more efficient, even with the growth, not as many new managers who come on board need outside training. Distribution managers who started their careers in the 1980s learned how to teach their subordinates. The best-in-class distribution organizations of today recognize the need for training. Those companies continue to develop in-house programs to provide management education.
Where are those managers who started in the 1980s? Perhaps they are now senior managers, vice presidents, directors—or like me, consultants. Who replaced those managers, and how good were their skill sets?
Other factors helped undermine the seminar business model. There is a universal perception that you can get all the information you need for any career on the internet. Another perception is that you can go to professional organization conferences and get your education through the "free" sessions offered. A third perception is that advertising-supported trade publications can provide specific knowledge and training.
To many, perception is reality. But that does not make the perception true.