Mass Personalization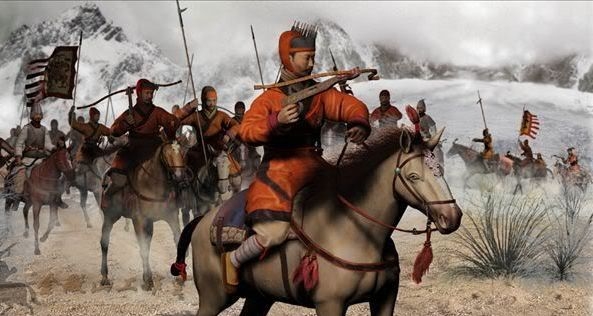 While our high school history texts may teach us that mass production is a result of the introduction of mass produced interchangeable parts at the dawn of the Industrial Age, mass production existed as early as the Chinese pre-Han and Han dynasties. Bronze crossbow triggers discovered in 2007 appear to be the first mass produced interchangeable military mechanisms. The sophisticated mechanism design took manufacture into design with the use of a key component, the nut, made in a stack molding process.
The Industrial Revolution brought us interchangeable parts and the application of steam and internal combustion power to turn more and bigger machines. While many like to credit Henry Ford with the development of the assembly line, the real credit belongs to Phillip Armour and his meat-packing plants; Armour developed production lines that ensured the rendering of "everything but the squeal" from an animal carcass.
Mass production requires huge capital investment for plants and equipment, and huge commitments in resources like people and materials. Mass production is the making of millions of units per year, hundreds of thousands per month, thousands per day. Even if the product is not that complex — say, a box of macaroni and cheese — as many as 50 different materials must come together to make the final product. From the ink on the paper wrapper, to the milk and flour in the cheese mix in the foil pouch, to the elbow macaroni, all must flow in proper timing and balance.
The Art of One
How hard can it be to make one? If you don't have the right skills, the right materials, and the right tools, it can be very hard to make just one of anything. It can be expensive, too.
In the colonial period of US history, the craft trades were industry. The baker, cobbler, tailor, candlestick maker, silversmith, tinsmith, seamstress, printer, potter, carpenter, and blacksmith were all individual business people with a trade and local clientele. Some tradespeople did have large followings, and the limited transportation available at the time distributed their goods across oceans. But most craft trades made products for the immediate community and slightly beyond.
Larger enterprises did start in the late 18th century. The Hopewell Furnace in Pennsylvania made iron for the colonies, and the lime kilns of Plymouth Meeting made Portland cement for the mortar used to build the cities of Philadelphia, New York, and Baltimore. Blacksmiths took pig iron ingots, and with forge and furnace, they pounded out the nails that carpenters used to build frame structures.
These craftspeople could make custom articles for a customer because they often made a product from start to finish before starting a new project. The ones who could work on several projects at the same time possessed either great organizational skills or a staff of journeymen and apprentices. In some cases, they did production batches, making candles, smelting iron, making plates. Still, only the successful ones who saved and invested to build enterprises around their trades could take on larger commissions.
Making Custom in Mass Production Scale
Ordering your car with your exact specifications of options and colors was one of the marks of early mass customization. It was also a mark of high spending, because while you could order an American car with an exact set of options, you had better be willing to pay for the privilege and have the patience to wait weeks for the factory to build your car to order. As auto companies grew in size, factory options disappeared into trim packages, and dealers performed some of the more custom work.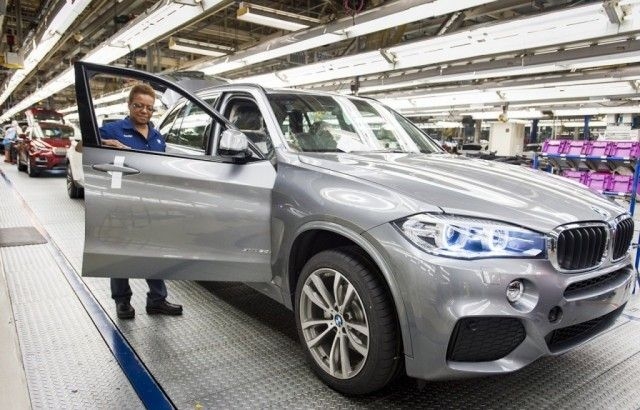 In 2010, BMW started to offer new car buyers the ability to customize their cars with any set of accessories and trim packages. The blending of tight manufacturing practices, enterprise management software, and thought-out ordering processes helped the carmaker reduce its inventory of finished models. The carmaker not only attracted higher margins by upselling return buyers, they attracted new buyers for their more basic models with a promise of "made for you." The real windfall came in the form of improved cash flow in a time of tight cash; make-to-order reduces unsold inventory, lowering working capital requirements and improving operating cash flow.
The BMW factories make cars for more than 130 countries, each with a different set of compliance requirements, driving conditions, and languages. Getting the right set of mandated accessories into a vehicle in a production line requires intricate supply chain management and logistics, not only from supplier to the factory, but internally in the factory. The manufacturing system moves the right parts to the right workstation at the exact time it is needed, where workers use overhead display screens to see what the next model will be and what parts will be required.
Where most American automakers plan production up to 90 days in advance, BMW plans the factory build with only five days of lead time. The system monitors all the parts needed for every car in the build, rescheduling cars if not all of the required parts are in stock. A typical MTO car takes about four weeks, perhaps a challenge for the typical American buyer. But the wait assures the new owner that they get exactly the car they want. In some cases, the owner can elect to take delivery of the car in Germany, taking a vacation drive and a discount to boot. With as many combinations and models as the Spartanburg, SC plant can make, the factory can go as long as long as six months with two shifts, seven days a week and not make the same car twice.
Personalized Kicks
It is one thing to develop a system to create Make-To-Order $70,000 automobiles. It is another to create $125 custom sport shoes. That is exactly what Nike does with its custom NIKEiD custom creation service. We are not talking about a few dozen shoes; Nike offers over 325 different styles of shoes and gear for customization.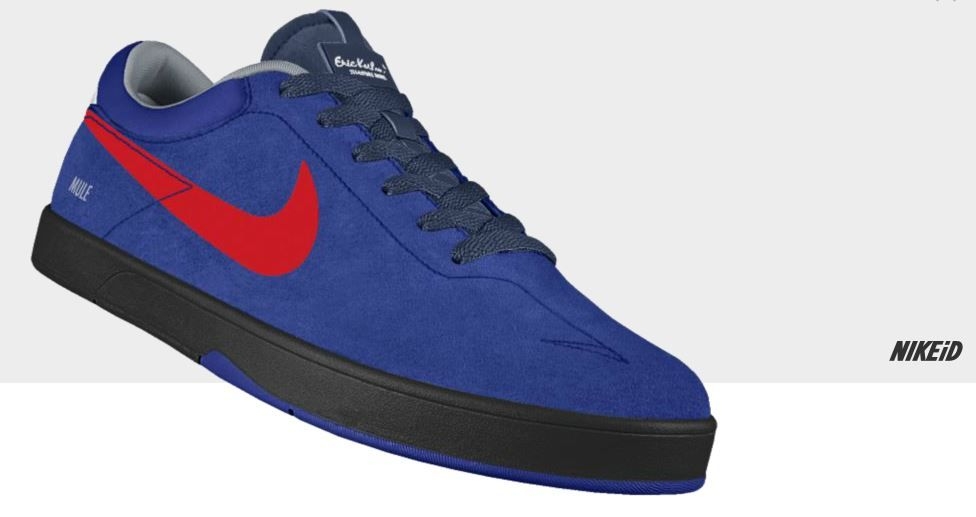 Most of the styles allow for about seven different custom features, with four different base materials in as many as 12 colors, different tread and tread highlight colors, heel highlights, lace colors, lining colors, and the ability to imprint up to six letters on each shoe (each shoe with its own message). For some shoes, there are almost 3 million different combinations. The Nike web site displays the color and material selections, allowing the customer to mix and match to no end of unique (and perhaps hideous) combinations. The shoe shown here took about five minutes to design. In about five weeks the shoes arrive, personalized to the customer's taste.
Just think of the joy that your customers feel when they get to create their own idea in what can be a very personal article of apparel. The following video shared what one customer feels about his special creation.
WARNING – NSFW – Language
Customers come with expectations of execution excellence. If you are going to offer mass personalization, you'd better get it right every time, or some dissatisfied customer is going to hit YouTube with a video documenting their little nightmare.