Transportation Software Systems -
Can You Afford Not To?
by

Mike Starling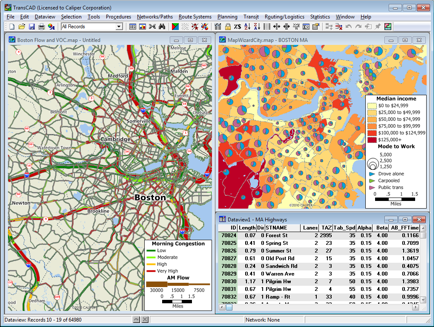 Where to start? What are the options? What makes sense for you?
Okay, you don't need any of that expensive, complicated, pain-in-the-ass software to manage your fleet. Right? You've been doing that fleet-routing thing in your head for so long that you know all the roads better than Google Maps®. Right? And you never have to worry about that inbound transportation because your friendly vendor takes care of that with convenient delivered freight terms! Right?
Come on man, you've got it made!
A well-thought-out transportation strategy will take into account ways to improve the performance of both resources and assets, while optimizing service and operating expense. Use of a transportation software system tool is one alternative to be considered to achieve this.
A needs-benefit cost assessment should be part of any strategic transportation-planning analysis. The task of understanding the various options available in today's marketplace can be daunting. While service is primary, cost should be justifiable. What is the threshold that justifies selection and application of this tactical tool? Do we just do inbound? Or outbound? Or both? What is the payback period to justify the expense? Which system do we need? Transportation management? Fleet routing? Other? Choosing which option is right for you can be made easier with outside expert, supply-chain coaching. Choosing the right tool will help ensure the optimization of both service and operating expense.
Finally, don't just brush off a serious look at how a transportation software system can help you significantly reduce operating expenses. All too often it is easy for management to use excuses like too expensive, or we just can't afford it right now!
Utilizing any one of a variety of software as a service (SAAS) subscription-based applications, even the smallest of companies can operate on a par with the big boys in managing their private fleet and/or their purchased transportation.
So whether it is a transportation management system (TMS) that can help you manage your end-to-end supply chain, or a fleet-routing system designed to optimize asset productivity and minimize operating expense, (and eliminate your dependence on tribal knowledge workers) do yourself a favor and see if you can find a transportation software system that fits your needs.