Freight Expense as a Percentage of
Cost of Goods Sold
by

Mike Starling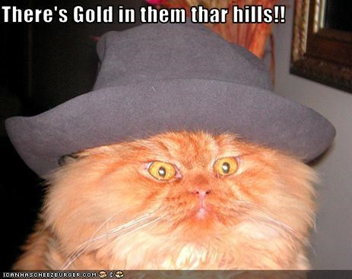 Are you struggling to find ways to reduce your transportation operating expense? While most focus on outbound freight expense as a way to accomplish this, an opportunity might lie in adopting an inbound freight cost reduction strategy that specifically deals with vendor freight terms conversion from prepaid to collect.
Such a strategy is often overlooked, waived off as too difficult to analyze, or blown off by the procurement side of the business so as "not to disrupt our inbound shipments." But the reality is that there is "gold in them thar hills" for those who are willing to dig into the mountain of prepaid inbound vendor shipments to gain an understanding of exactly what that inbound transportation expense is, versus what it would cost them to handle the same shipment.
The key metric for measuring the magnitude of the opportunity is freight as a percent of cost-of-goods-sold. Yep, take a look at the "landed cost" of getting the product into your DC, or onto your store shelf for factory-direct shipments. Does your purchasing contract with the vendor break out the transportation cost? Probably not. Does your purchasing department solicit both prepaid and collect transportation expense quotes from the vendor, separated out from the product cost? Probably not. Do you know what percentage of your total inbound vendor population current ship to you "prepaid" vs. the percent of vendor inbound shipments you control via "inbound collect?" Probably not.
Cross-departmental collaboration in assessing and adopting both a strategy (i.e., conversion of inbound vendor freight terms from "prepaid" to "collect") and a benchmark measurement tactic (i.e., freight as a percentage of cost of goods sold) has the potential to improve a company's operating cash flow and enable you to control your inbound supply-chain activities.