Defending Ron Johnson – Bucking Doctrine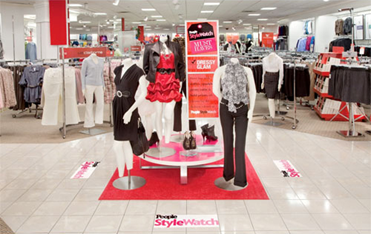 What is the number-one, most important rule in retail?
That is a tough question to answer, because there are so many opinions. Let's consider what Ken Favaro, Tim Romberger, and David Meier said in their April, 2009 Harvard Business Review article, "Five Rules for Retailing in a Recession."
"(1) Identify the people who are shopping both in your stores and in others.' (2) Figure out what they're buying elsewhere (or want and can't find at all) and adjust your offer so you can give it to them. (3) Analyze which of your costs contribute to producing the benefits the switchers want, then spend more on those activities and less on the ones that don't matter to them. (4) Organize your efforts efficiently by grouping your stores into clusters based on different populations of switchers. And finally, (5) focus your customer research, merchandise-planning, performance management, and strategic-planning processes on the switchers.
Maxpoint Interactive, a web-based local advertising and marking company, suggests:
⦁ Use mobile to drive customers to the store
⦁ Empower district and regional managers
⦁ Use mobile to create a seamless experience — use any/all screens
⦁ Step up your Web strategy to better compete against Amazon
⦁ Get product into customers' hands — regardless of where they find it, they want it — so ship it to them!
Robin Lewis and Michael Dart have this to say in their book, "The New Rules of Retail:" "Most important, it (the retailer) must control those parts of the value chain that directly connect with, or 'touch' the consumer. After all, continuous innovation emanates from tracking and responding to consumers' ever-changing desires; so the dominant brand must control origination and development."
Perhaps LL Bean has it right in their Golden Rule: "Sell good merchandise at a reasonable profit, treat your customers like human beings, and they will always come back for more."
If it were only that simple.
Can we agree that there is no #1 rule in retail? There are lots of rules, and their rank depends on the beliefs of the retailer. Beliefs are doctrine, so the rules of a retailer form the doctrine of the retailer.
What Is the Doctrine of JC Penney?
Mission statements are the best official form of a company's doctrine. So we should look at JC Penney's mission statement to see what their doctrine is.
Wait. Which mission statement? The one before Ron Johnson, during Ron Johnson, or after Ron Johnson?
Confused? I bet the employees at JCP are confused, too.
Let's first look at what it was in 2012. The company published the mission statement as a two-page color spread in newspapers when it introduced its new branding in January 2012.
"We're fine with growing old. We're not fine with growing stale."
"We're rethinking and reimagining, and if we find that we've picked up any bad habits over the decades, we are going to leave them far behind."
Golden Rule.
"Fair and Square."
"Great prices, every day."
"We'll keep dreaming up new ways to make you love shopping again."
"We want to be your favorite store."
A bold, clean, and bright statement of beliefs.
Doctrinal History
In 1898, a young man from Hamilton, Missouri started working for the Golden Rule dry-goods chain in Longmont, Colorado. The owners of those stores liked the hardworking and ethical James Cash Penney, and they offered him a partnership in a new store they planned to open. Investing $2,000, Penney moved to Kemmerer, Wyoming in 1902, and opened what would become the first J. C. Penney store. In 1907, Penney purchased the assets of the dissolving Golden Rule chain, and from that single store he quickly grew his company to 34 stores by 1912. By the time of the stock market crash, Penney was sitting on a chain of 1,400 stores with over $151 million in revenue.
The idea of the Golden Rule sat well with Penney. Several biographies mention that merchants and bankers did not think Penney's high-minded principles would survive in the ruthless world of business. While the stock market crash and the Great Depression blew Penney's personal fortune away, his beliefs and ethics helped him rebuild. Penney believed strongly in customer service; he waited on his customers as he traveled to his stores in small towns throughout the country. He trained his employees — often first-hand — to treat customers with courtesy and helpfulness.
Penney's personal integrity set him apart from other merchants. He worked hard, sold quality goods at fair prices, and valued his customers and employees, treating them with kindness and respect. Those customers and employees were loyal to Penney because he demonstrated his loyalty to them.
Compare and Contrast
Companies in the age of James Cash Penney did not do mission statements. But reading the history, you can get a strong sense of the historical doctrine that JC Penney followed in developing and running his business. Do you see a difference between how James Cash Penney operated and the mission statement his legacy published in January 2012?
I don't.
What was the doctrine of the company before January 2012? There was a set of guiding principles defining how employees are to "work and win together to achieve superior performance."
⦁ Associates: We value, develop and reward the contributions and talents of all associates.
⦁ Integrity: We act only with the highest ethical standards.
⦁ Performance: We provide coaching and feedback to perform at the highest level.
⦁ Recognition: We celebrate the achievements of others.
⦁ Teamwork: We win together through leadership, collaboration, open and honest communication, and respect.
⦁ Quality: We strive for excellence in our work, products, and services.
⦁ Innovation: We encourage creative thinking and intelligent risk-taking.
⦁ Community: We care about and are involved in our communities.
Is there alignment? Kind of, but then again, something is missing.
Ask the question, Cui bono — who benefits?
Doctrine 2012: The customer. We will treat you fair and square, like we want to be treated, and offer you fair prices.
Doctrine 1907 – 1970: The customer, the associates, and then the company. Fair prices on quality products, which allows us to make a profit.
Doctrine Post-2012: The company and the associate. There is no mention of customers.
"We want to be your favorite store." Now that is a bold statement. James Cash Penney would approve.
Easy to make; hard to achieve.