OUTSOURCE?
A Strategic Decision!
by

Mike Starling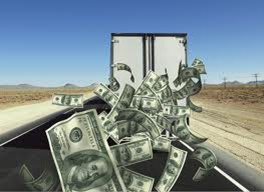 Outsourcing is often looked upon as an unimportant non-issue by many companies, particularly family-owned independent wholesalers. It is unthinkable—it would eliminate a family member's job. A family business may also find it difficult to trust an outsider. So why would—or should—outsourcing be considered?
If we focus on the transportation aspect of the company's operations, you are looking at a functional area within the organization where the lack of experience and expertise can quickly eat away sales margin as it relates to cost of goods sold (COGS). So rather than have a family member engaged in on-the-job training (OJT), bring in an expert resource as a way to minimize operating expense while maximizing resource and asset utilization.
In assessing how to optimize transportation operating expense, a good transportation strategy will consider the expense associated with both resources and assets required to accomplish the various tactics to be employed. One of these considerations is,"Should I outsource a particular tactic, task, or service to a 3PL vendor?"
Given the variety of tasks involved with the end-to-end supply chain, which 3PL vendors have the necessary depth of expertise but are affordable enough to fit into "my" service requirements and expense budget? Where does it make the most sense to consider tactical employment of a 3PL?
Ensuring alignment of transportation strategy with tactics employed will work to ensure optimization of both service and operating expense.
Have you taken a serious look at the benefits that outsourcing could bring to your operations and your organization?
Maybe it's time you looked outside the box.