The Creative Cost Equation: Which Market (Price) Is It, Anyway?
by

Sharmi Duncan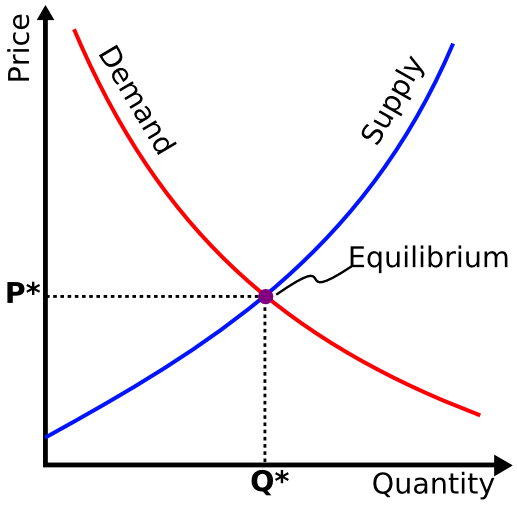 Previously, I wrote about Landed Cost and the many ways that hidden supply-chain costs don't get captured. Now, I'll focus on another creative costing method: Market Price. This method is probably one of the most trusted. Because the term is so frequently used, many businesses don't question what market price really means to them.
Market price. You hear it and see it all the time. My favorite is when I'm dining out. Grouper is a hot topic in Tampa. Price fluctuations are common because of fishing restrictions and because of restaurants that charge grouper prices and secretly substitute other fish in its place. As a consumer, I know this: a grouper sandwich is commonly listed at "market price" on menus. When you read "market price" on a menu, it means, in general terms, "price of dish depends on market price of ingredients, and price is available upon request." The phrase is usually used for seafood, notably lobsters and oysters[1]. And what does it mean to me? It means I've paid anywhere from $8 to $14 for a sandwich. The same sandwich, mind you.
The question then becomes, "How is market price calculated?" Market price is a function of supply and demand. It has an inverse relationship, meaning the higher the price climbs, the lower demand falls. Conversely, the lower the price, the greater the demand. Market price is also affected by changing consumer preferences. Calculating market price often requires the use of estimates rather than hard numbers. As you'll see in the example that follows, market price can fluctuate depending upon the source of the data.
Did you ever wonder what market they are talking about, or where the price comes from? Actually, there's more than one market. Sites like Today's Market, for example, tell you exactly where they get their prices.
This service is the most user-friendly information center, and it provides, as part of its market prices service, daily price information on more than 200 fruits, vegetables, and herbs from the most important wholesale markets in the USA (fifteen wholesale markets), Canada (two wholesale markets), Mexico (three wholesale markets) and Europe.
And there are others, such as Foodservice.com, which provide the same data. Or should I say "similar" data? Let's do a market-price comparison of the average prices of a couple of my favorite fruits: apples and oranges.
Fuji Apples - Origin: Chile; size: 18kg; package: cartons tray packed. Golden Delicious Apples - Origin: Virginia; size: 2 ½ minimum; package: bushel cartons loose.
Navel Oranges - Origin: Florida; size: 125s; package: 4/5 bushel cartons. Valencia Oranges - Origin: California; size: 88s; package: 7/10 bushel cartons

Todaymarket.com $39 $15–16 $17.25 $18.50–$20
FoodService.com $34 $19 $18.50 $20
This is a simple example of variation in market price. If you're a distributor and your supplier is selling to you at market price, which price do you think they're quoting from? The next time one of your suppliers quotes you a market price, challenge them to substantiate their number.
Don't get fooled by the lingo. Market price is like pulling money out of a hat—it's an arbitrary number. Do you really want to buy products at arbitrary prices?