The Gemba
Beyond the Window
by

Joseph Paris
Part 3
Waste and inefficiency are not all you can find on a simple journey to Gemba. You can also spot safety hazards (both situational and behavioral) that have gone unchecked, and it's only dumb luck that you have not already suffered a loss because of them. For instance:
⦁ Are there any combustibles near a flame or heat source?
⦁ Are there any hazardous materials unnecessarily exposed?
⦁ How about the stacking of product; is it about to topple over?
⦁ Those wires over there, they seem to be stripped to the point of being exposed. Are you looking to fry someone?
⦁ That guy on the catwalk! He doesn't have a safety harness! Is he someone you want to keep around? If he falls, what are the chances we can hide the body so nobody will know?
⦁ The horn is not working on the forklift. No worries, I am sure everyone can hear the driver yell "beep, beep."
⦁ Just ignore the leaking roof creating a puddle on the floor. I am sure nobody will slip and fall into the high-voltage transformer or into the vat of nasty flesh-eating liquid.
⦁ Welcome to "Dr. Evil's Lair"…
Given the chance, people will do some incredibly stupid things in the name of getting their job done.
I visited the offices of Royal Dutch Shell in Aberdeen, Scotland a couple of years ago. I have never been to a place of business where there was such an emphasis on safety, not before and not since. The very first thing upon our arrival, our host instructed us on the safety procedures—where the fire exits were, where to rally in case of an emergency (this was updated throughout the day as we moved around the facility), and especially to "hold the rail."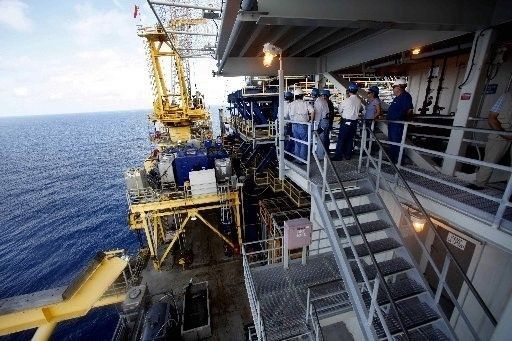 One of the most important safety rules at Royal Dutch Shell, and one that everyone must follow, is to always hold the rail. Whether going upstairs, downstairs, or just standing on the stairs, if there is a rail, you'd better be holding it. If you are not holding the rail, you will be told about it, and you will be told about it by anyone who might see you not holding the rail, regardless of "rank" and whether they are with your party or not. When I queried as to why such an emphasis, our host responded that, "It is one of the most important acts of accident prevention an individual may perform on a drilling rig in the North Sea or in other hazardous environments, and it needs to be practiced continually and without exception, so that it becomes a native behavior." It reminded me of the first lesson I was taught when I learned to sail: "One hand for the boat and one hand for yourself."
Yes, the opportunities for improvement abound and are all around us, but you won't see them sitting at your desk like some entitled apparatchik looking at a spreadsheet or talking on the phone with "corporate." You have to get up off your chair, get out of the office, be ready to get dirty and walk gemba. Most importantly, you have to keep your eyes and ears open. Don't just do an "eyes-front" continuous-movement stroll as you walk gemba. Make sure to stop, look, and listen. Watch with great intent the goings-on in gemba and listen to the people who are working there, not just as they speak to you, but as they speak to one another.
And when you think you are in touch with gemba on the shop floor, you are ready to face your greatest challenge—what's going on in the deepest darkest recesses of the company, where all of the largest corporate sins really lurk… the WAREHOUSE!
~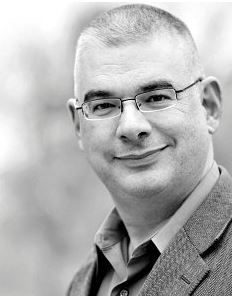 The above article is the final of three parts written by Joseph Paris. Paris is the founder and chairman of the XONITEK Group of Companies, an international management consultancy firm specializing in all disciplines related to operational excellence, the continuous and deliberate improvement of company performance AND the circumstances of those who work there; the pursuit of operational excellence by design, and not by coincidence.
He is also the founder of the Operational Excellence Society, with hundreds of members and several chapters located around the world, as well as the owner of the Operational Excellence Group on LinkedIn, with over 25,000 members.
For more information on Paris, please check his LinkedIn profile at: http://de.linkedin.com/in/josephparis