UPS Says
They Love Logistics.
But Do They Love You?
This morning I got a call from a parcel shipper who is troubled by the lack of competitive service they get from their carrier, UPS. This shipper primarily uses parcel service to deliver their product to their customers, but they have some LTL and air express too, under a one-stop exclusive agreement with UPS. Listening to this shipper I got the feeling they were chained to the desk by their UPS contract. In fact, they are.
In the parcel industry there are now only two major players, UPS and FedEx. Sure there are other players, but they are much smaller and do not have the international presence of either UPS or FedEx. If you want large-scale, coast-to-coast service, the choice is between these two giants.
The two companies have grown in the past decade to become fully integrated transportation/logistics companies. With the purchase of Overnight Freight by UPS and Watkins by FedEx Freight, the companies provide a super-broad mode selection: air parcel express, ground parcel, less-than-truckload, selective truckload, international ocean through brokerage, and third-party distribution services. Both have become monstrous, one-stop shops.
They go to market with that offering. The recent UPS "We ♥ Logistics" campaign is aimed at the small unsophisticated shipper who looks at shipping like Phil Hartman's old SNL Cave Man character. These shippers need primarily parcel service and sometimes have a small need for part of the rest of the suite of logistics services. This model works well for shippers who lack the sophistication, knowledge, and talent to be able to manage their own logistics network. They just call their friendly UPS rep and consider the job done.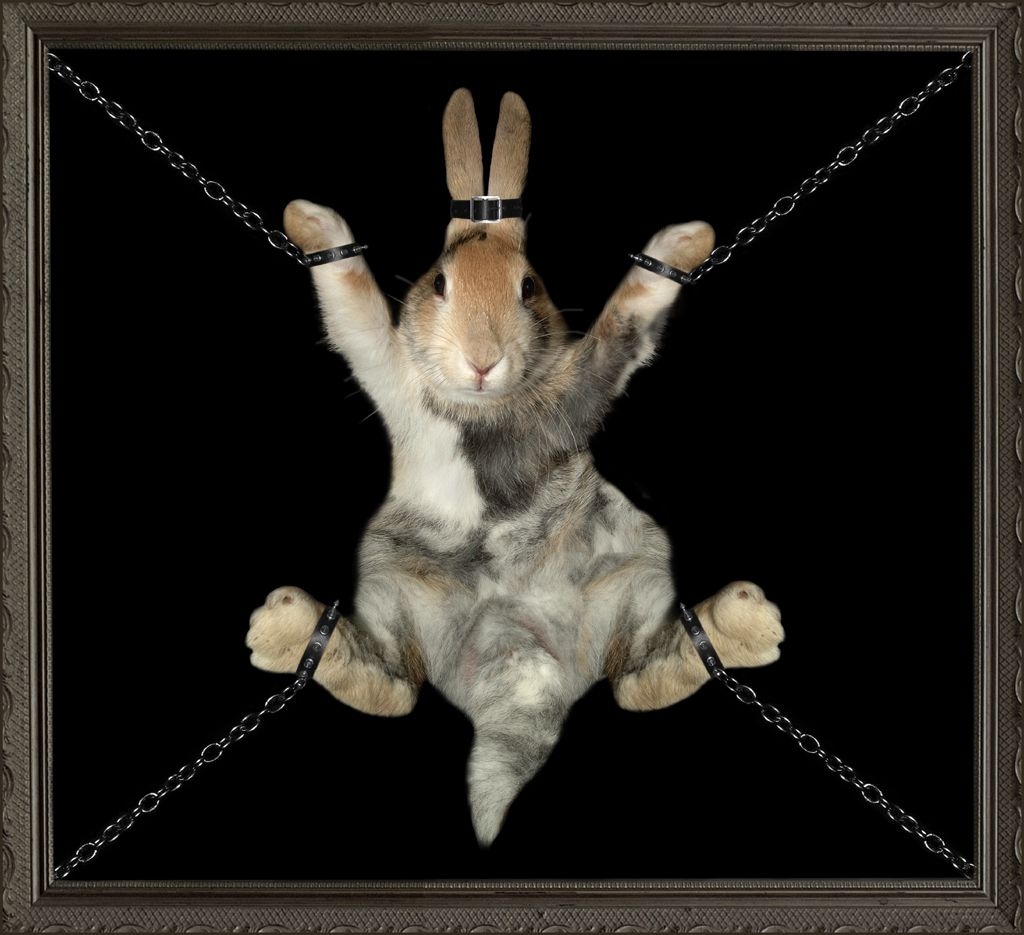 There is a price for that easy service, and some shippers are starting to learn that through lost business. These shippers' business grew and they opted to use the additional UPS services. Now they are getting pressure from their customers to cut prices to meet competition. Guess what? Their competitors are using a different truck line, with better rates. These shippers are feeling trapped, because when they talk to their UPS rep, they learn that if they move their LTL business to another carrier, it will affect their parcel discounts and rebates.
Ouch.
UPS's first-quarter profit jumped 66% from last year as revenue grew 7.3%. UPS is now the largest freight transportation company in North America, generating more revenue and profit from all three operating divisions: domestic package, international package, and supply chain/freight. UPS's earning are $885 million on revenue of 12.5 8 billion, about 7% profit margin.
Business be "betty betty good" for UPS.
These headline numbers are very impressive when you consider that UPS delivered them in the face of skyrocketing fuel prices, horrible weather, and increased global economic and political instability. WOW, I am impressed. Really, I am.
So how do you think they did it? Even if their freight volume is up, their profitability rate is astounding. Sure, higher volume will leverage fixed assets, but not enough to create a 66% increase in operating income.
No, UPS created these outstanding results the old-fashioned way—they raised their rates. UPS created substantial pricing progress, up over 5.2% year-over-year in the first quarter. And the last quarter of 2010, their pricing was up 3.3%.
These are domestic pricing stories, not volume stories. UPS is pushing a series of material corporate initiatives that will substantially improve the company's earning power over the next several years. What are those initiatives? Well, as some of our potential clients are sharing with us, it is rate increases.
The shippers in the worst position are the ones who put all their shipping eggs in the UPS basket. These shippers are not sophisticated enough to truly understand how the parcel systems are put together. In the past, many of these shippers could have relied on help from consulting companies that specialized in parcel-rate bid management. But changes in sales strategy by UPS and FedEx have made it harder for shippers to use these consultants, and the shippers now must negotiate their own rate structures. (See these stories from the Memphis Commercial Appeal, Financial Times, or The Wall Street Journal )
If the majority of a shipper's volume is in parcel, that shipper should have some expertise; they should have a management staff that truly understands the shipment volumes of the business. Many shippers do. Well, let me rephrase that—most experienced shippers do. But recently, many shippers have turned to consultants—that is, to consulting firms staffed by former UPS sales and rate people—for analysis and negotiating help. Those folks know how the rate programs work, and they help the shippers game the rates.
Well, they used to. Last year both UPS and FedEx started to include in their contracts non-disclosure language to protect their rate information and shipment data. These agreements set forth that the shipper could not disclose its own shipping data to a 3rd party.
You really can't fault UPS and FedEx for taking this competitive stance. Now that most of their competition is gone, it is a battle for market share between these two Goliaths. Neither of these carriers will allow a customer to be lost without a fight. It's not beneath either of these players to use fear and intimidation on their own customers to maintain and control their market share.
In the absence of a large enough third entity in the market, this attitude is not surprising.
Something I saw at my local small hardware store this afternoon reminded of this "slave customer" attitude as I watched a UPS delivery. As I walked up to the storefront I saw the UPS delivery truck and thought it was odd that the driver was delivering through the front door. The driver was loading up his delivery cart tall with a load of packages.
I almost couldn't get through the stacks and stacks of cartons—over 100 of them—that the driver had just unloaded and deposited on the sales floor around the cash registers and the front door. The frustrated store manager and staff were working to get the cartons onto carts. When the driver dumped another load of cartons, the manager said to him, "We have a receiving door in the back of the store and that's where you are supposed to deliver."
The driver simply shrugged as he handed the electronic signature pad over to the manager for her to sign. When she handed the pad back she repeated that receiving was in the back of the store and he had just created nothing but chaos for her and her customers.
The driver's responded, "So, do you have a problem with it?" Then he turned and walked out the door. It sounded like one of those bad jokes about the Teamsters. As I walked out with my bag of charcoal I thought about a phone conversation I had this morning with a frustrated shipper. I decided UPS management must be taking charm lessons from their drivers. The shipper shared the comment the UPS sales rep had made to him about the rate increase: "So, do you have a problem with it?"